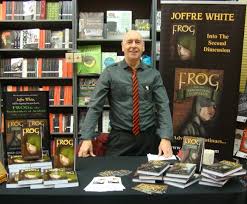 11 October 2019
What an exciting week we have had.
Yesterday, we were so lucky to have Joffre White, Author, Ambassador for Achievement for All and UK Patron of Reading, visit us to deliver a totally inspirational session for all children in Key Stage 2, focusing on promoting the importance of reading, literacy and creative writing. Everyone was so energised by this inspiring session that many went back to their classrooms and immediately wanted to write their own stories.
We are so incredibly grateful to Achievement for All for organising this special visit for both Oxford Gardens and St Charles Primary Schools. Thanks as well to Kris Wodehouse who joined us for the morning on behalf of Achievement for All.
Next Tuesday we are making a giant coin trail around the school football pitch to raise money for the Head Knowles Foundation. Click here for further information.
Finally, Year 3 have had the best time at the Natural History Museum. What a wonderful way to spend Friday. Have a great weekend and see you all on Monday.